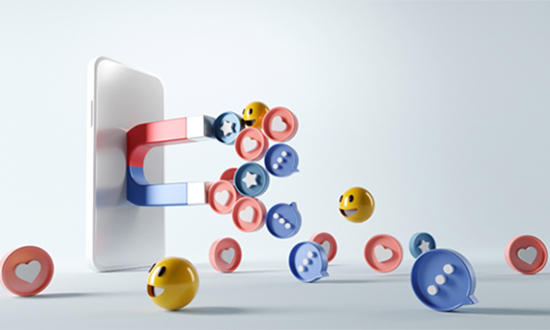 Social media marketing is an essential component of digital marketing and search engine optimization (SEO) for your practice. A strong social media presence can help drive new patients to your website, increase patient engagement, and build your brand.
But with all the new social platforms out there, which ones are best? For healthcare, it is important to focus on the top ranking platforms that reach a vast audience. Let's take a look at the biggest players in the social media world.
Facebook
Had 2.934 billion monthly active users in July 2022
Just over 23% of Facebook's total ad audience is age 45 or older
Facebook is ranked 1st as the most 'active' social media platform1
Facebook is a great platform for marketing. It has a significant impact on local SEO for a practice. Most often when a local search is made, the Facebook page for a business or practice will come up in the top search results. Through the wealth of data Facebook uses, it offers a high level of targeting to a specific audience.
Google My Business
64% of consumers have used Google My Business to find contact details for a local business
56% of actions on Google My Business listings are website visits
88% of potential customers look for online reviews before choosing local services2
Google My Business is one of the most powerful and underutilized social networks available with integration into Google search results. Most providers do not realize that they can frequently share and post photos, practice updates and educational information on this platform. These updates also provide relevant information in Google searches. Posting new content will help build your brand and services, while improving your Google rankings. Updating your practice information and obtaining an abundance of Google reviews will ultimately help your search engine placement.
YouTube
Is the 2nd largest search engine after Google
Has 2.6 billion users worldwide as of 2022
Viewers watch over 1 billion hours of videos every single day3
In addition to the staggering statistics above, YouTube is an effective social platform for reaching patients for several reasons. It allows your practice to share videos of specific services, testimonials, recovery, education, and more. For users looking for medical information and services, YouTube reaches far and wide to engage new and existing patients with a great SEO.
Instagram
One of the fastest growing social media platform
80% of users are following a business on IG
Has 1.9 billion daily active users4
Instagram is a great platform for engaging with patients and sharing about your practice. Because it is visual, this platform lends itself to before/after photos, testimonials, and engaging videos. With its continued growth in popularity, and the aging of the early adopters demographics, Instagram is a great platform to generate leads and target local, potential patients.
Social platforms continue to evolve and change. Understanding your demographics and patient audience, along with knowing the best times to post, can help you determine which platforms are best for your unique practice.
Holly Breen Olds has served the healthcare industry with over 20 years of expertise in healthcare marketing for physicians, hospitals and the medical device sector in Austin, Texas.