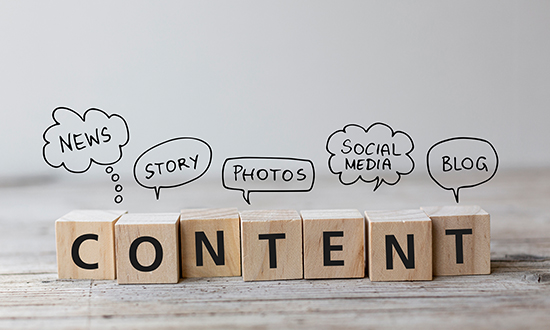 In today's online world, content marketing is quickly replacing traditional advertising to attract patients. And it's working. Is your practice utilizing content marketing and enjoying the benefits?
Content marketing is a "strategic marketing approach that focuses on developing and distributing valuable, relevant, and consistent content to attract and maintain a clearly defined audience — and, eventually, to drive profitable consumer action," according to the Content Marketing Institute (CMI).
This marketing differs from traditional advertising in that content marketing is focused on delivering quality content that adds value to the consumer's life rather than seeking to persuade the consumer to a specific call to action.
Content marketing is a powerful tool. It generates over 3x as many leads as outbound marketing and costs 62% less. When implemented correctly, it can be one of the most effective marketing methods for any size practice.
The benefits of content marketing for your practice don't stop there. Content marketing can
Increase your visibility and brand awareness
Connect your practice with patients on a personal level
Build trust and loyalty essential to conversion
Drive traffic to your website helping boost SEO
Convert visitors to leads
As reported by Demand Metric, 82% of consumers feel more positive about a company after reading custom content and 78% perceive a relationship between themselves and a company using custom content.
In today's consumer-driven care, content marketing is a powerful tool in healthcare. It benefits your practice and benefits the consumer through valuable and relevant content. With so many benefits, content marketing should be a mainstay in your marketing strategy to educate existing patients and gain new ones.
Holly Breen Olds has served the healthcare industry with over 20 years of expertise in healthcare marketing for physicians, hospitals and the medical device sector across the US.