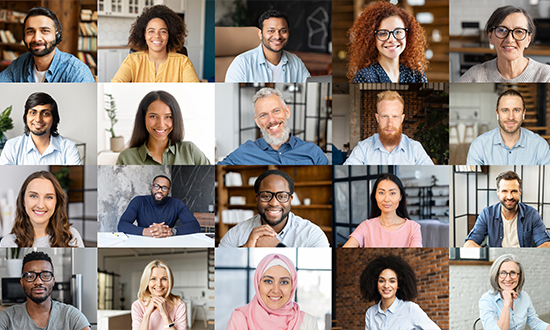 Healthcare providers know that there really isn't a one-size fits all patient. Patients and their families have similarities and differences that make each of them unique. It's important to acknowledge and support this diversity in healthcare marketing.
The goal of marketing is to reach people - existing patients and potential patients. Marketing increases patient connection and engagement with your practice, but the benefits extend beyond your practice. Reaching all communities with educational content and services is the first step in helping improve health outcomes for all.
A basic objective in any marketing plan is to know your audience. However, it is common for physicians to think like a provider in terms of clinical care, which can often overlook empathy and emotion. Understanding who your patients are, and where they came from, is critical to building trust and opening new doors for new generations of patients.
Having knowledge about your service area's demographic group is vital to connecting and engaging with new potential patients. If your practice has not recently conducted research on your service area, your marketing efforts could target an audience based on outdated stats or unsupported market assumptions.
A new Pew Research Center analysis of Census Bureau data finds that the "post-Millennial" generation is already the most racially and ethnically diverse generation. If this generation doesn't make up your target audience now, they will soon and your practice marketing will need to support the diversity represented.
Include diversity in your marketing plan by considering this:
What are the prevalent health conditions and concerns of the various people groups in my service area?
What is the primary language of these groups?
Does my practice provide materials and communicate in the spoken language of these groups?
What are the cultural values, beliefs, and customs represented?
How accessible is technology in my service area?
What avenues should my practice use to communicate to and reach the people in my service area?
There is no "one size fits all" approach in healthcare or marketing. Understanding your audience allows your practice to reach and connect with a myriad of individuals from different backgrounds and life experiences.
Providers should critically think about who their patients are, and recognize and support them in patient education initiatives. Supporting diversity in your healthcare marketing is an important step in helping improve healthcare across generations and our entire population.
Holly Breen Olds has served the healthcare industry with over 20 years of expertise in healthcare marketing for physicians, hospitals and the medical device sector across the US.