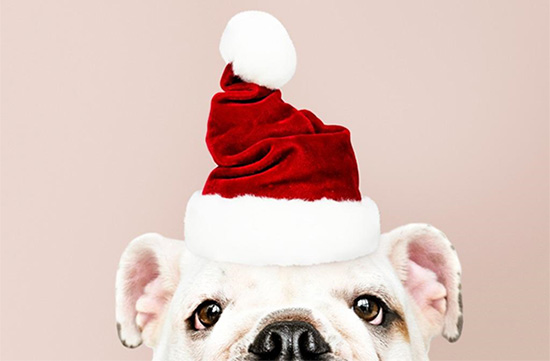 Posting content for holidays can sometimes seem like "filler" for your social media. It isn't directly promoting your business, and does anyone really care that it's National Dog Day? They do. And you should too.
It's called social media for a reason. It's social. At times people may be looking for advice, information, or recommendations, but ultimately they are seeking to connect with others.
Your practice can easily connect with people through celebrating holidays on social media. The more you connect with people, the more people connect with your practice. Celebrating holidays on social media can help grow your practice by connecting with people, not just on a business level, but connecting personally, purposely, and creatively.
Connect Personally.
Why are there so many TV shows that go inside the homes of celebrities? Because people want to see "behind the scenes". Those watching feel like they know the celebrity more personally. It's a connection. The holidays are a great chance to connect with people personally by showing them "behind the scenes" of your practice. Posting a picture of your office holiday party or a holiday picture of your family allows people to see inside your practice and connect on a more personal level. In fact, personal pictures get greater online engagement.
Photos that feature faces are 38% more likely to receive likes and 32% more likely to receive comments on Instagram.1
Connect Purposely.
Holiday posts are about community – a shared experience that connects us together. Share how your practice is helping the local community during holidays and encourage people to join you. Having purpose outside your practice is becoming increasingly important to consumers. Pointing to something bigger than us as individuals will foster community, encourage engagement, and build trust.
60% of people who use social media trust posts by their doctors.2
Connect Creatively.
Don't wait for the mainstream national holidays to celebrate on social media. There are numerous opportunities every month to join in the celebration. Whether raising awareness like World Arthritis Day (Oct 12) or lighthearted holidays like National Dog Day (Aug. 26), these special days allow your practice to use trending hashtags and reach a wider audience.
Afterall, social media is social. It's about connection. If your practice is connecting with people only on a business level, then there is missed opportunity. Celebrate holidays on social media and use them to connect with your patients personally, purposely, and creatively. You'll connect with more people, and more people will connect with your practice.
Sources:
1. www.sendible.com/insights/authenticity-on-social-media
2. whprms.org/11-health-care-social-media-stats-to-turn-heads/
Holly Breen Olds has served the healthcare industry with over 20 years of expertise in healthcare marketing for physicians, hospitals and the medical device sector across the US.