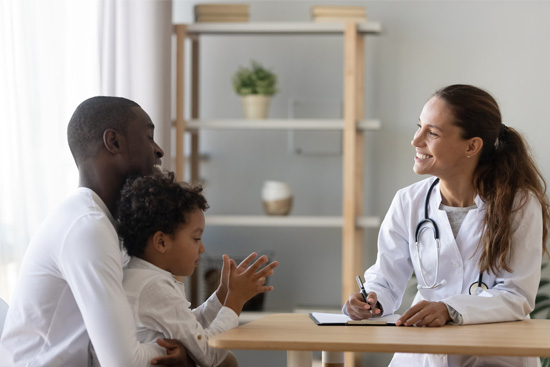 The Latin origin of the word doctor, "docere" means, "to teach." Educating patients and their families or caretakers falls on healthcare providers, but not without added benefits.
In 2006, the U.S. Department of Education published the only national data on health literacy skills. The study found that adults who self-report the worst health also have the most limited literacy, numeracy, and health literacy skills. Studies in 2012/14 and 2017 reinforced the findings showing the relationship between patient health and patient education.1
Healthcare providers educate patients everyday in their office with explanations of conditions, answering FAQs and more. However, effective patient education will extend beyond the office. Your website and social media channels are ideal platforms for providing educational content for patients at home.
Education benefits patients by helping them manage expectations for their conditions, procedures, and recovery. Managing expectations can help patients be less anxious and fearful, giving them greater self-confidence. In fact, data shows that patient education can lead to better outcomes and higher patient satisfaction.2
An intentional, comprehensive approach to patient education also benefits providers. Patient education can actually save physicians time, while also producing better results.3 Better results for the patient mean higher patient satisfaction, which is a direct benefit to healthcare providers. Patients who understand their condition or procedure are more likely to adhere to instructions from providers. Understanding promotes trust between the patient and the provider.
Although people may not think of doctors as teachers, physicians educate patients every day. This educational process happens organically, while face to face in the clinic, on your practice website, and across social media reaching a broader audience online. For better outcomes and higher patient satisfaction, make information accessible to patients when and where they need it. Patient education is a clear benefit to both the patient and the healthcare provider.
Holly Breen Olds has served the healthcare industry with over 20 years of expertise in healthcare marketing for physicians, hospitals and the medical device sector across the US.
2.https://www.ncbi.nlm.nih.gov/pmc/articles/PMC5242136/