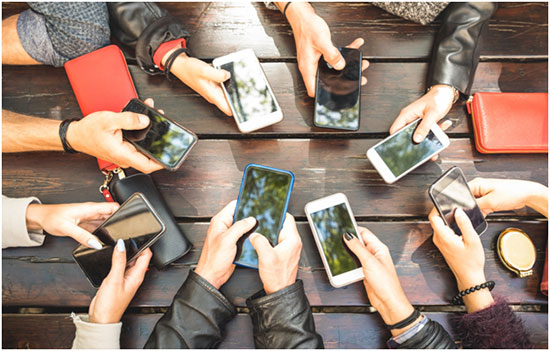 Online engagement has become vital for staying connected to patients. Nearly 90% of all adults in the USA search for health information on Facebook, Twitter, YouTube, and other social media sites1. With the vast majority of people turning to social media platforms to inform their healthcare decisions, these three trends can help keep your practice engaged online.
Use Video
You only have a few seconds to capture people's attention on social media, and video content consistently produces higher engagement. For example, according to an article posted by techjury, 1 billion hours of YouTube videos are watched daily. More than 4 billion video views take place on Facebook every day. Short videos with specific topics appeal to all audiences.
Search Engine Optimization (SEO) is always a goal with content and video is no exception. Videos generate traffic which increases your SEO. Facebook and Instagram are quickly becoming their own mini search engines, so videos with compelling headlines and descriptions will help your content register in searches when paired with relevant tags or hashtags. In addition, having varied content - text and video - throughout your sites gives a boost to your SEO as well.
Host Patient Education Webinars
Online webinars are an excellent way to connect with your audience and share your medical specialties with your audience. An overview of your practice, highlighting a new technology in healthcare, with a short time of Q&A can connect you and your practice personally to your audience building trust and credibility.
Establish a Community on Social Media
According to 2021 statistics, Facebook has 1.84 billion daily users. Users are turning to online communities seeking guidance for healthcare concerns and recommendations. Establishing an online community on Facebook to offer exclusive content, announce events, or answer questions will increase user engagement.
Just as Facebook or Instagram feeds change minute by minute, trends in marketing on social media platforms change quickly as well. As more and more consumers turn to these platforms for support, information, and recommendations, you want to ensure they are engaging them with your brand. Invest your time in video content, webinars, and get social with your online community to stay engaged with existing and potential patients.
Sources:
1. blog.medicalgps.com/social-media-and-healthcare-10-insightful-statistics/
Holly Breen Olds has served the healthcare industry with over 20 years of expertise in healthcare marketing for physicians, hospitals and the medical device sector across the US.