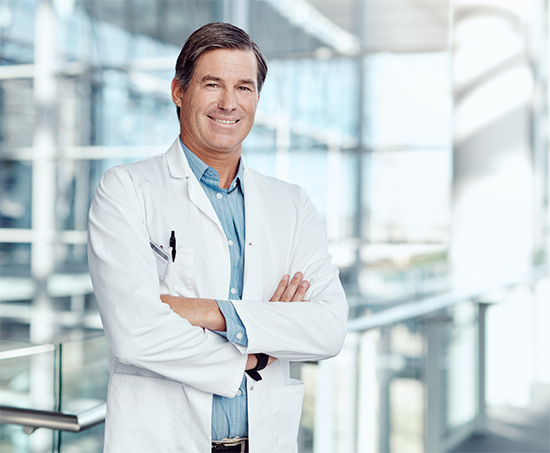 Did you know that 94% of healthcare consumers looked at online reviews on healthcare directories when seeking a doctor?1 Your practice must be listed on these important online healthcare directories to compete in today's competitive market. Take a look at the 10 best healthcare directories:
Vitals
Vitals gets more than 3.4 million visitors2 every month. This online healthcare directory helps patients search for physicians online by name, condition, specialty, location, and encourages patients to give a physician rating using 1 to 5 stars based on parameters such as ease of appointment, courteous nature of staff, and doctor's bedside manner.
Healthgrades
This very popular healthcare directory gets more than 30 million visitors3 each month. The site provides a user-friendly experience allowing potential patients to narrow down results based on insurance, distance, availability, and ratings among other factors.
Wellness
Wellness.com is one of top health and wellness sites on the internet with about 3 million visitors per month.4 It gathers information about health providers from different public sources and then presents the information in a way that connects physicians with their target audience.
Doximity
1 out of 4 US physicians is currently on Doximity.5 This doctor-driven site is as much a platform as it is a network helping doctors to get things done. It serves a variety of functions including email/text/fax service. Its unique power feature is its search tool that helps patients find exactly what they are looking for. For example, to find a Spanish speaking shoulder surgeon in New York, type "ortho shoulder Spanish New York" in the search option.
ZocDoc
ZodDoc allows patients to browse for reviews and book appointments whether they are online or on the move using a mobile app. Patients can give doctors overall ratings as well as specific ratings for waiting time and bedside manner. It enables 6 million users to book appointments with doctors across 2000+ cities in the United States.6
EZDoctor
This online healthcare directory allows patients to find doctors based on last name, medical specialty, city, insurance, and date of available appointment. EZDoctor uses real patient reviews and aggregates of multiple review sites to give patients the most recent doctor reviews.
DocSpot
DocSpot provides a comprehensive online provider directory by pulling together information from more than 600 publicly available sources creating one unified interface. Sources are revisited on a regular basis to keep the data fresh.
DrScore
The goal of DrScore is to help patients get access to quality medical care. Patients can rate their level of satisfaction for medical care they receive and review ratings by other patients. Physicians can review rating summaries or choose to receive more detailed reports that will help improve patient satisfaction.
Cured
This directory site provides patients with information on healthcare professionals as well as health, fitness, and nutrition information. Patients get access to critical information including name, address, phone number, and other information to make an informed decision about making an appointment with you.
BetterDoctor
BetterDoctor offers an accurate provider data management platform that allows physicians to update all their information with multiple health plans in one place. This helps patients avoid accidental visits to out-of-network physicians. The high-quality accurate data provided makes it easier for patients to connect with the right doctor at the right time.
Upgrade your practice's search engine optimization and online reputation to get discovered everywhere in today's competitive healthcare marketplace. Your patients are everywhere. Your practice should be too.
Holly Breen Olds has served the healthcare industry with over 20 years of expertise in healthcare marketing for physicians, hospitals and the medical device sector across the US.